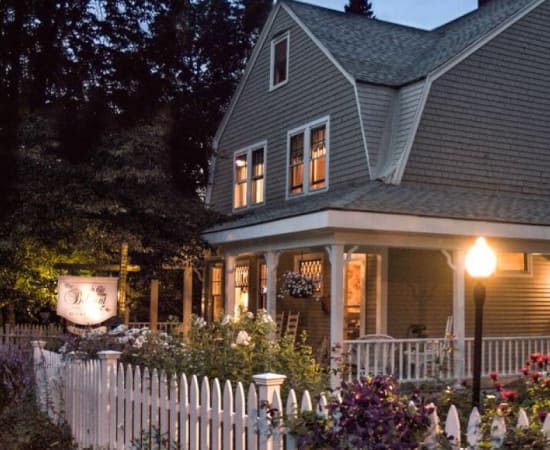 On a quiet side street in the heart of Camden village…
Come to Camden, stay in our charming Bed and Breakfast, and enjoy the best the midcoast of Maine has to offer. That's a promise!
Romantic and comfortably elegant, the Belmont Inn has been a welcoming home-away-from-home for travelers since the 1920's. Built as a family home in 1891, this free classic Queen Anne Victorian has lovely wraparound porches, wood burning fireplaces in the first floor living room and dining room, large perennial gardens and the understated but charming architectural details of a home built in the late 19th century.
Each of the inn's 6 guest rooms has its own unique character while also offering all of the modern amenities we've come to expect in a luxury lodging experience. From soft, fluffy towels and freshly ironed bed linens, to fresh flowers from the garden, and a full, made-from-scratch breakfast served on the lovely breakfast porch, the Belmont Inn offers treats for all the senses.
The Belmont Inn is located one quiet block off of Route 1, right in the center of Camden, a quintessential New England village nestled between the mountains and the sea. It's an easy walk to the harbor and Laite Beach, and to shops, galleries, and casual and fine dining restaurants. Come, join us, for a special time away that you will never forget.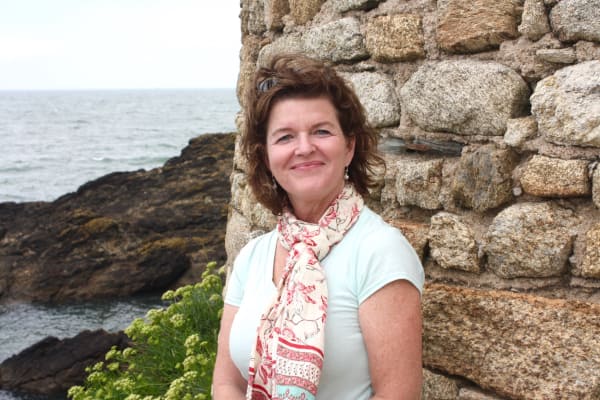 Why Book Direct
Book directly with the innkeeper, either by phone or from the secure online reservation page on this website, and you'll enjoy:
-Convenience of personal contact with the innkeeper either by phone or e-mail to coordinate the details of your stay
-ability to change your reservation if necessary via direct contact with the innkeeper
-Complimentary concierge services
-A personalized booking confirmation email
Book Now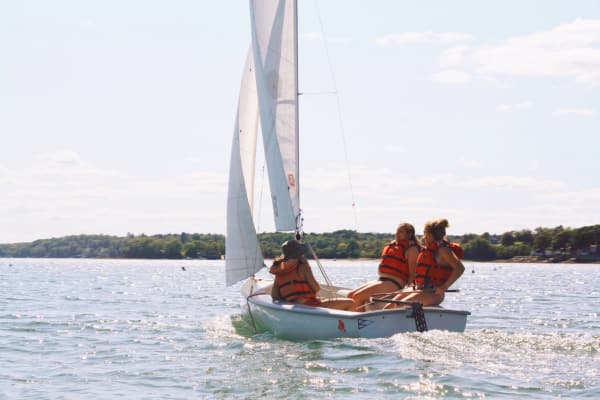 Plan Your Trip
Because the Belmont Inn is right in the heart of Camden village,
it's an easy walk to all of Camden's unique shops and restaurants, parks and galleries, and sparkling harbor.
From the harbor you can sail aboard an historic schooner,
take a harbor and coast tour on a lobster boat, or go on a group kayak tour.
LEARN MORE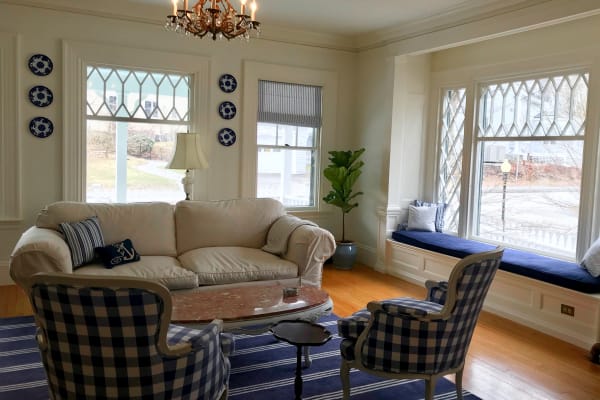 Amenities
What makes the Belmont Inn so special? We promise that you'll get the most out of your stay with:
-Free Wifi
-Smart TV and Cable in some guestrooms
-Fantastic location within walking distance to shops, beach, harbor and downtown
-Free On-site parking
-Perennial Gardens
-Wrap-around Porch
-Daily Housekeeping
-Concierge Services
-Complimentary Full Breakfast
-Non-smoking
Book Now
Afternoon on a Hill
I will be the gladdest thing
Under the sun!
I will touch a hundred flowers
And not pick one.

I will look at cliffs and clouds
With quiet eyes,
Watch the wind bow down the grass,
And the grass rise.

And when lights begin to show
Up from the town,
I will mark which must be mine,
And then start down!
~Edna St. Vincent Millay
Book Now